Comedy Fundraiser for Parkinson's is this Weekend!
Join us for some fun and laughter THIS SUNDAY!!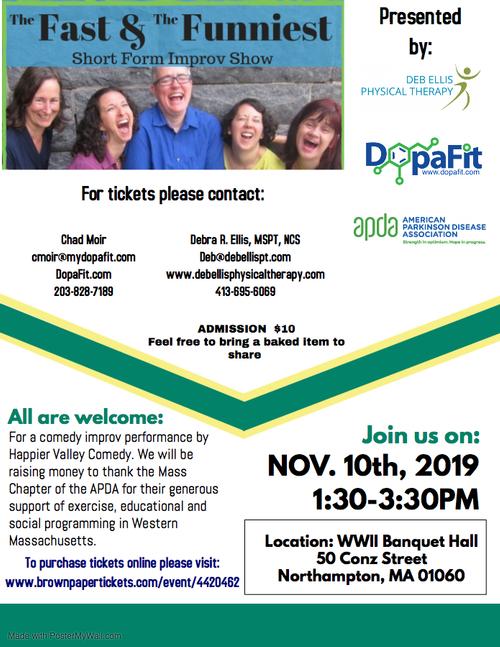 A reminder that the Comedy fundraiser to thank the American Parkinsons Disease Association, Massachusetts Chapter is this Sunday November 10 from 1:30-3:30. We hope you will join us for this light hearted, social event!
WW II Banquet Hall, 50 Conz Street Northampton (just Rt 91-Exit 18)
Please purchase tickets in advance through the link below, or contact Deb or Chad and let us know you will be joining us. We hope to see you there!
Chad Moir-cmoir@mydopafit.com 203-828-7189
Deb Ellis- deb@debellispt.com 413-695-6069
https://m.bpt.me/event/4420462
Posted: to General News on Thu, Nov 7, 2019
Updated: Thu, Nov 7, 2019